WELCOME TO J S JONES
IFA LTD
J S Jones IFA Ltd is a well established firm
of Independent Financial Advisers who
specialise in personal financial planning.
As independent financial advisers, we are
not tied to any particular investment
company or product provider. Our
recommendations will only be influenced
by what is the best possible solution for
you.
ADVICE & SERVICES
•
Investment planning
•
Protecting you and your finances
•
Retirement planning
•
Intergenerational wealth management
Our initial consultations are free of charge,
so please do not hesitate to get in touch.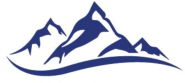 Mae J S Jones IFA Cyf wedi ei awdurdodi a'i
reoleiddio gan yr Awdurdod Ymddygiad Ariannol
J S Jones IFA Ltd is authorised and regulated by
the Financial Conduct Authority
Data Privacy Notice
SOCIAL -
CYFRYNGAU
CYMDEITHASOL
CYFEIRIAD - ADDRESS
6 Eldon Row
Eldon Square
Dolgellau
Gwynedd
LL40 1PY The guidance and/or advice contained within the
website is subject to the UK regulatory regime and
is therefore primarily targeted at customers in the
UK.
The Financial Ombudsman Service (FOS) is an
agency for arbitrating of unresolved complaints
between regulated firms and their clients. Further
details of the FOS can be found on its website:
www.financial-ombudsman.org.uk